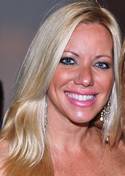 About Lee
Lee Kapel is the President & CEO of TSI Aviation, Inc. (TSI), a company specializing in repair management, purchase, and exchange of aircraft components, serving government and commercial organizations and partnering with Goodrich/UTC, L3 Communications and Triumph Group.
TSI is a Minority Women Owned Small Business. Lee is the sole share holder and has enabled the company to grow into different territories. Her commitment to servicing her customers led the company to be recognized as a leader in the Latin American and Caribbean Markets.
Lee earned a degree in Computer Science and Accounting from Barry University. Born in Cuba, Lee has been working in the industry for over 25 years and is a Board Member of the CCMA.